Legacy Trust UK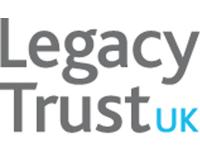 Legacy Trust UK funded the Community Games in the West Midlands as one of the main programmes in the West Midlands Culture programme for London 2012.
The Trust was set up in 2007 to support communities and organisations across the UK to celebrate London 2012 in a way that was relevant to them and would leave a lasting legacy.
From 2008 to 2012 Legacy Trust UK allocated £40 million to 16 programmes, which included more than 100 arts, sports and education projects across the UK. All of these projects were designed to leave a lasting legacy from London 2012 and many are still going strong.
The funding had three key aims:
• to unite culture, sport and education, in line with the values and vision of the Olympic and Paralympic Games
• to make a lasting difference to all those involved
• to be grassroots projects, often small in scale, and unite communities of interest at local and regional level
The Trust was a Principal Funder of the Cultural Olympiad and London 2012 Festival.