About the Games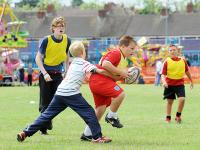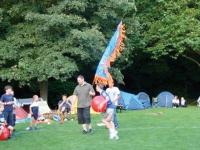 Community Games is a great opportunity for you to bring your community together to take part in sporting and cultural activities inspired by London 2012.
It's up to you to organise your Games in a way that works for you and celebrates the uniqueness of your community. This is from the setting – activity might take place in a park or inside a community centre – to the time of year and the type of activities run.
Some communities may focus on contests to give the event a competitive element, others may want to focus on giving people the opportunity to try something new, from archery to photography. Whatever the focus of your Community Games, you should provide an opportunity for everyone in your community to participate.
Holding a ceremony is a great way of opening or closing your event and celebrating the hard work that has gone into your Community Games. It's also a great opportunity to showcase some of the cultural activity that goes on in your community or at the event.
Above all, the Community Games programme aims to the legacy of London 2012, and last year:
1,648 communities engaged with and staged Community Games;
36,847 volunteers contributed £2million worth of volunteer effort;
1,097 participants enjoyed their local Community Games and shared memories with their families, friends and neighbours;
£546k was raised at a local level to stage events and fund community projects.
Please click on the links on the left for more information about Community Games.