Free Workshop!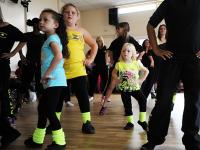 To help you market and promote your event, we have developed a workshop Promoting & Marketing Your Community Games. This three-hour workshop is free-of-charge and by the end you will be able to:
Understand how to reach the key audiences and what to say to them
Produce a marketing plan for your Community Games
Identify where to go for additional help and support
Planned workshops will be listed here. Please check back regularly.
There is also a three-hour workshop on Organising Your Community Games.